Blog > What is the most durable flooring for a home kitchen?
What is the most durable flooring for a home kitchen?
Friday, September 24, 2021 9:41 AM
---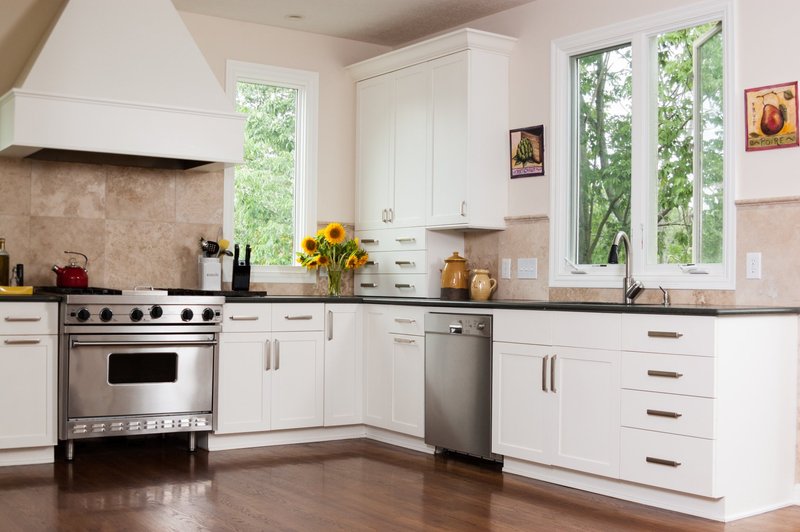 Your kitchen is where a brunt of the home's activity occurs, especially if you prepare most of your meals. But it is also a hub for family and guest congregating, homework, crafts, and so much more, so the area needs to be well protected, especially when it comes to your flooring.

We have the flooring you need

Many opportunities in the kitchen could lead to floor damage, including spills, humidity, hot items, and impacts. That means any floor covering that protects you from the results of these is a great choice.

Waterproof flooring is the best choice for many, especially when those materials add bonus benefits such as impact, stain, and scratch resistance. However, for this need, luxury vinyl planks and tiles could be your best choice.

Not only is luxury vinyl a perfect kitchen flooring, but it's quickly and easily installed and just as easy to clean and maintain. You'll only need a broom for sweeping up loose debris and a damp mop to follow to keep your floors looking like new for up to 20 years.

For more information on kitchen flooring and the requirements, be sure to visit us at your convenience. We look forward to working toward your best results.

We'll be glad to be your go-to flooring company

As a trustworthy flooring store in Indianapolis, IN, Mendel Carpet and Flooring is ready to work alongside you to create a floor covering you can believe in. With a host of excellent materials and services, our experienced associates can make a match you'll be more than satisfied with.

From our showroom in Indianapolis, IN, we proudly serve the communities of Indianapolis, Carmel, Fishers, Noblesville, and Westfield, IN, and we look just as forward to serving you too. So be sure to visit our flooring company at your convenience for options that make sense.